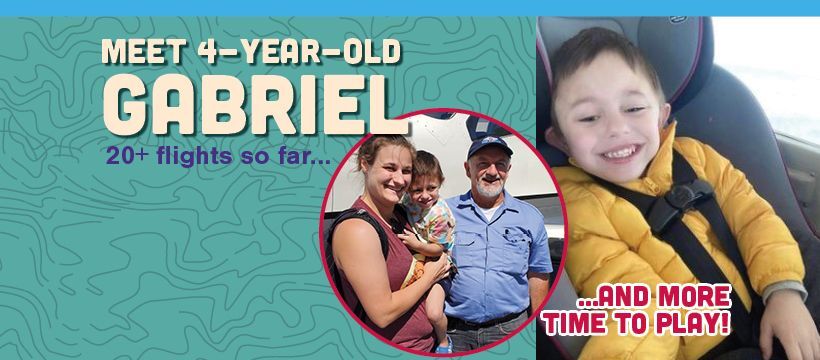 Cumberland, Maryland, seems like a perfect get-away spot—vibrant arts scene, mountain setting with hundreds of miles of trails, breweries and interesting dining options. It even has an historic log cabin that was home and headquarters to George Washington. What it does not have is a place for one of its young residents, 4-year-old Gabriel, to be treated for his medical condition, short bowel syndrome.
For that, Gabriel has to travel more than eight hours away to Boston Children's Hospital.
Cumberland is what we call a 'healthcare desert," a rural community with otherwise great quality of life for residents but inadequate healthcare offerings for patients with more specialized or rare diseases. As one in a set of quadruplets, Gabriel's favorite place to be at home playing with his three siblings. Making that 16-hour roundtrip drive back and forth to Boston—especially with the traffic on I-95—is the last thing he wants to do. Especially with his condition.
When his family contacted the outreach team at Angel Flight East in 2019, Gabriel's parents were actually considering moving to the Boston area. We jumped in to help Gabriel's family relieve the stress of travel, and they've stayed put in Cumberland. Gabriel's first flight was on December 18, 2019, and to date, we have scheduled more than 20 flights in order for him to receive his lifesaving medical care.
 "We could never thank Angel Flight East enough for getting Gabe and me to his appointments at Boston Children's Hospital and back home to Cumberland, MD," said Gabriel's mom Miranda. "One less thing we have to worry about with our plates so full."
Just like with all our patients, Angel Flight East will continue to fly Gabriel for as long as he needs. And thanks to the generosity of our volunteer pilots, his family will never have to pay for air transportation.