Distance can be a major barrier to accessing quality healthcare in a timely manner. For patients, access to air transportation can make all the difference in getting the treatment they need. However, flights can be expensive, and putting off medical care because of costs can put you or your loved ones at risk. That's where Angel Flight East comes in.
Welcome to Take Off Talk with Angel Flight East, a nonprofit dedicated to facilitating free air transportation for children and adults with medical conditions who need treatment far from home. Our organization covers a 14 state footprint from Virginia to Ohio to Maine and for further distances, we partner with other public benefit flying organizations.  No matter how many times you need to get to your medical treatment or see a loved one in need, we are here to help. Unfortunately, few people know about free services like ours, and thus cannot use them when needed. We don't know how many people forgo medical care because they don't have accessible transportation, and that's what this podcast is here to change.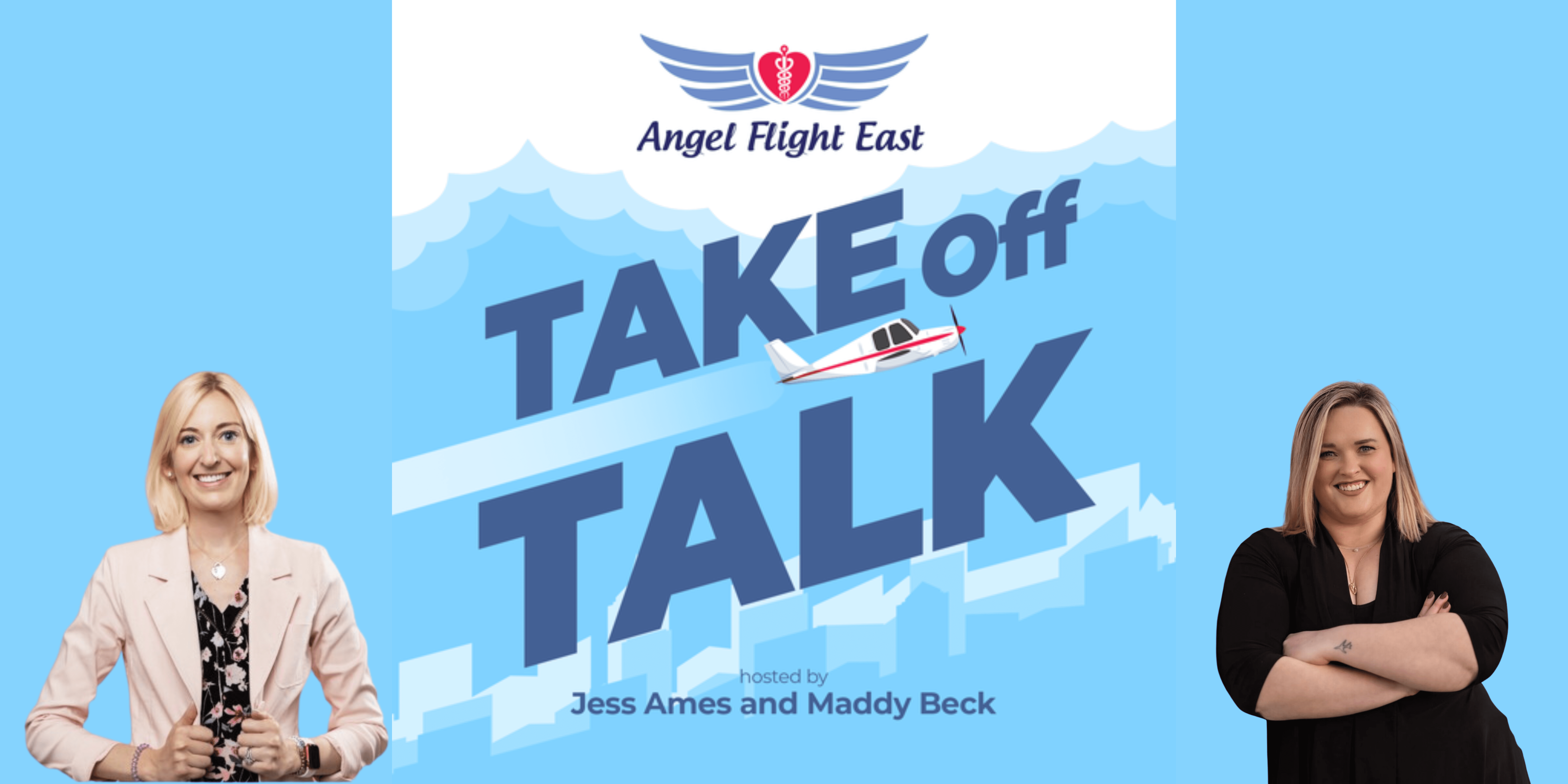 Interested in helping more episodes... Take Off? 
Consider sponsoring episodes! For more information, please contact Jess at jessames@angelflighteast.org.